Amazing Grace Lutheran Church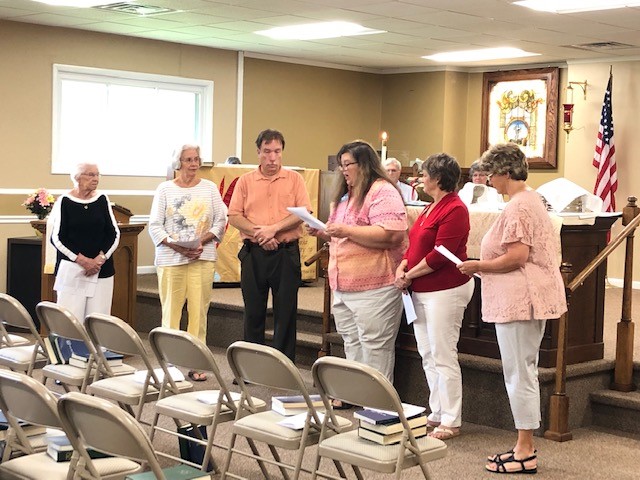 Through monthly support programs we hope to reach out to the local community and find out what they are interested in knowing and where they need help.  We do not offer professional counseling aside from an occasional professional guest speaker.  We've just been through some things and know how helpful it can be to get together and talk and share ideas.  You are not alone! 
JANUARY – Hats for Charity
It's  been fun getting together with those interested in learning how to make hats, scarves and gloves for charity.  This group was formed out of the need we saw this past cold Halloween!    We now meet at 6pm the first Friday of every month at Game Night!  When available, we can teach you how to knit or crochet and we are sewing Hats out of fleece!  If you'd like a lesson please call us to set that up 270 933-1215
FEBRUARY & MARCH – Couples Support Group
Open to all couples, childcare provided if registered.  This group will meet Thursday nights 6pm.  We will be studying the 12 character traits of a good relationship. Registration necessary by calling 270 933-1215
MAY– Financial Planning presentations by Thrivent Financial Services.
Knowing all the investment terms and understanding the wide variety of products available out there can be confusing.  Join us as we talk about concerning planning for our future.  What can we do now to ensure we can enjoy life when we retire one day?  Come and find out.  Day and Time to be determined.
JUNE – Physical Health
What can I do today to help me to be healthier?  What exercises help relieve stress and anxiety?  What is the best diet for me and how do you make sense of food labels?  These are just some of the things we will be discussing during May.  Day and Time to be determined MAY.
JULY – Camping and Travel: What we've learned
From a trip to Canada via a travel agent to camping in a minivan and how to cook when you are camping.  These are some of the experiences we will be sharing.  Three of the weeks we will have a camper on site to tour.  We can tell you what we like about our camper and what we wish we would have spent more time thinking about!  Day and Time to be determined.
AUGUST – Prostrate Cancer Support Group
The side effects of cancer can cause many to despair.  But you are not alone!  See how others made it through their diagnosis and recovery.  Help others with your experience and celebrate together the marvels of modern medicine that has saved the lives of many.  Day and Time to be determined.
SEPTEMBER – Hats for Charity II
Join us as we knit, sew and crochet hats, scarves and mittens for those in need this coming winter! Day and Time to be determined.
CONNECT
Areas you can help include any of our ministry outreaches
In the church: Reader, Acolyte, Altar Care, Minister of Communion, Bulletin Board Keeper, Grounds Keeper
Host a monthly support group – What have you experienced that can help someone else?
See "MINISTRIES" page for more information.
 STEPHEN MINISTRY
Amazing Grace Lutheran Church has certified Stephen Ministers trained and equipped to help people through a difficult time in their lives.  Through regular meetings we encourage and help strengthen those in need of a listening ear.  We provide one-on-one time in a high quality, confidential, Christ-centered care to people who are hurting. CLICK HERE for more information on the Stephen Ministry. 
Click on any link below to view more information on each organization.
Paducah Cooperative Ministries
Institute of Lutheran Theology
CONTACT US
(270) 933-1215
Info@amazinggracepaducah.com
OUR ADDRESS
1601 Jefferson Street
Paducah, KY  42001