Amazing Grace Lutheran Church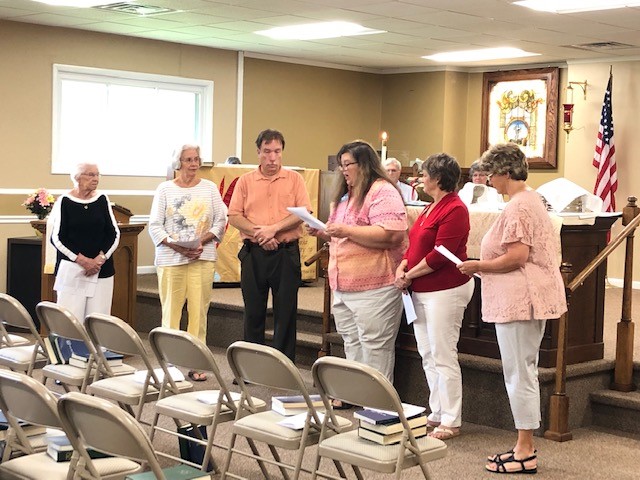 We support these local organizations: 
(You may click on the name of each organization to visit their website)
and more…… 
All events held at Amazing Grace Lutheran Church unless otherwise specified: 1601 Jefferson St., Paducah, KY  270 933-1215 
Rebuilding the Temple:  Mondays, Wednesdays, Fridays 7:30 am
We believe our bodies are a temple of the Holy Spirit.  In that case, we ought to try to be healthier so we can live longer and serve more people!  This is a casual get-together at Planet Fitness behind the mall to encourage each other to walk that extra mile to better health!
Thursdays: Bible Study  9am
First Fridays: Family Game Night & Hat Making 6pm
Bring a friend, a game, knitting or crocheting and challenge Carol Stickney to a game of Scrabble!
Fridays: Culvers  1pm
Join us for chit chat and shrimp. We've always called this Mom's Shrimp Day but you can order whatever you'd like!
Sunday: Buffet at Pappy's Diner
In Massac (previously Massac Country Kitchen) following service.  Currently $9.99 each
Men's Group:
8am on the last Saturday of the Month at Pappy's Diner in Massac. Contact Everett Ramage elramage@comcast.net
Second Sundays:
Join us as we pray over specific invited community groups during our regular service!  Would you like us to pray for your organization?  Just give us a call 270  933-1215.
Harvest Festival:
We pass out warm hats, hot cider and popcorn to people on their way to trick or treat.  Kids movie after dark.
Christmas Parade Lineup:
We have a great time handing out hot chocolate and candy canes to floats lined up down the street.  Mostly, people appreciate direction in how to get to our bathrooms!
Ice Cream Social and a Movie:
Twice a year enjoy good ice cream and a movie with your family out on the lawn!
CONTACT US
(270) 933-1215
Info@amazinggracepaducah.com
OUR ADDRESS
1601 Jefferson Street
Paducah, KY  42001