Amazing Grace Lutheran Church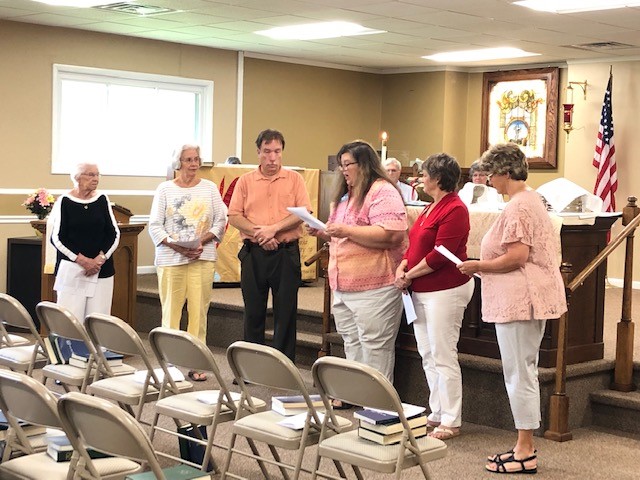 West Kentucky Tornado Relief:
Many people are offering to help during this horrible time in West Kentucky.  Here are some tips.
Google WPSDlocal6.com for a complete list of up-to-date areas of need including where to volunteer and legitimate places to make donations.
     Amazing Grace is collecting money to be used when needed but our focus right now is on the future when the help starts to leave and there are voids to be filled.
You are welcome to send a check if you would like to join us, made out to "Amazing Grace Lutheran Church".  Add in the note "WKY Relief"
Silver Singles
Every few months we treat our Silver Singles to a lunch out and sometimes a visit to the Book Store or to a movie.  
Shared Blessings
Homebound?  Lonley?  Sick?  We make sure that our members are visited weekly by a church member giving both a chance to share a blessing with each other!
Halloween "Fall Harvest"
We hand out some candies and a warm drink to those passing by on their way to Trick or Treat!  When it's cold, we also offer hats, scarves and gloves.  
Christmas Parade Lineup
We have a great time handing out hot chocolate and candy canes to floats lined up and down the street.  Mostly, people appreciate direction in how to get to our bathrooms!
Thrivent Projects
Throughout the year we are engaged in a variety of local Thrivent Projects.  Want to join us in this ministry?  Just give us a call and we will get you going!
Looking for something else?
Click on the "Monthly Programs" tab!
CONTACT US
(270) 933-1215
Info@amazinggracepaducah.com
OUR ADDRESS
1601 Jefferson Street
Paducah, KY  42001